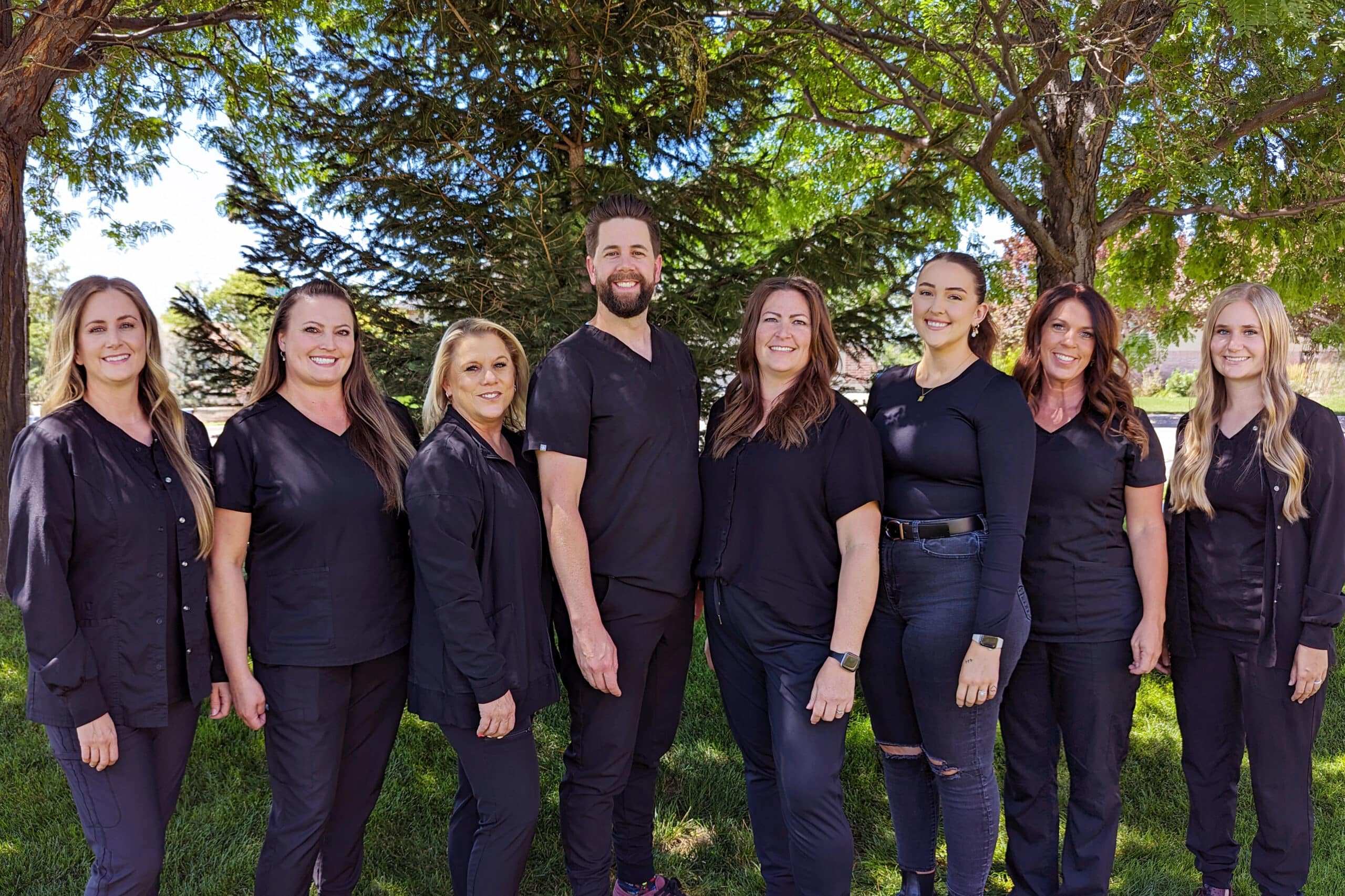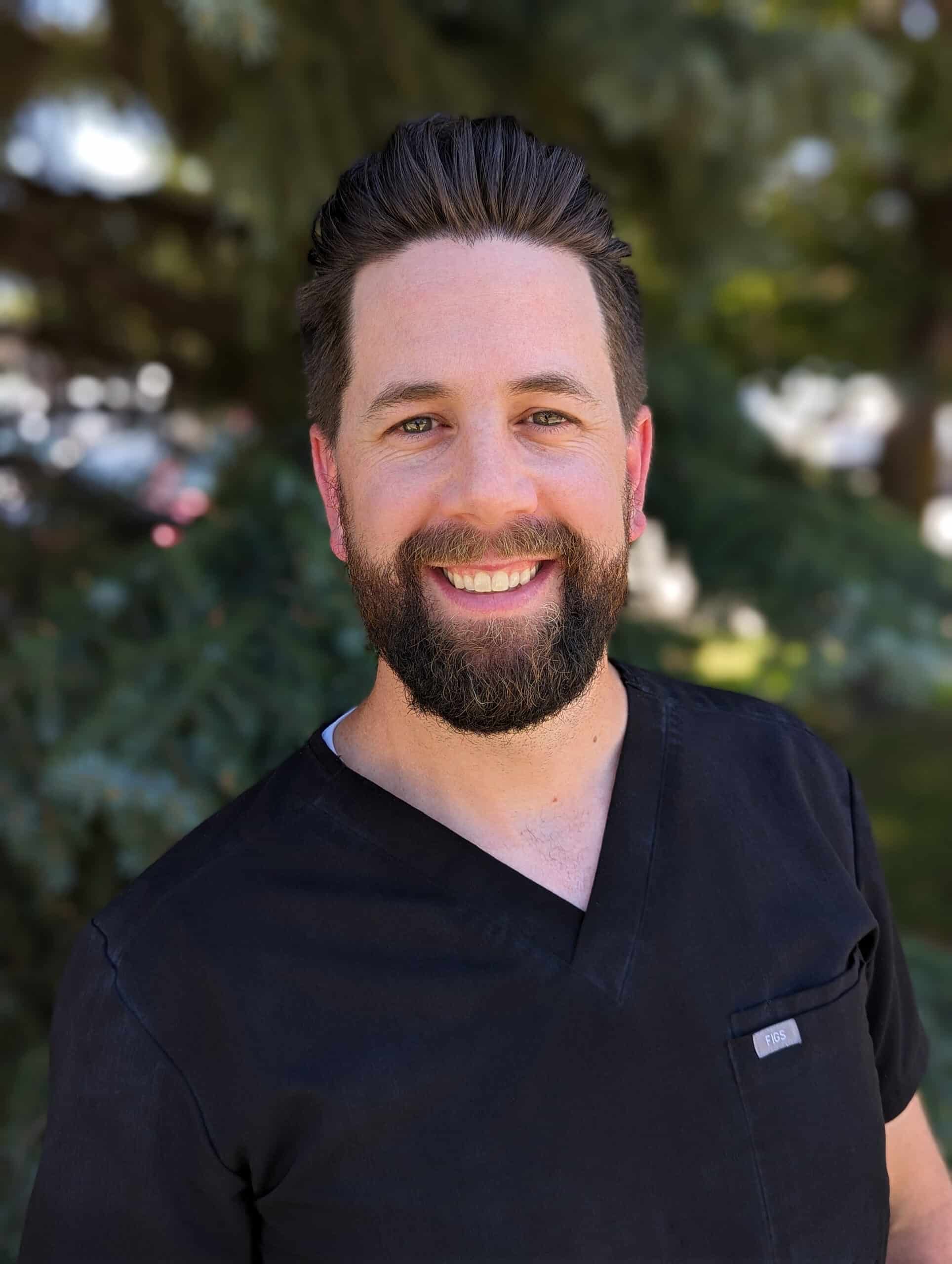 Dr.
Eric Russell
I was born and raised in North Ogden and love being back home again. While attending Utah State, I met my wonderful wife, Kimmy. After graduation from USU, I was off to dental school in Milwaukee, Wisconsin, at Marquette University. During this time, many things happened – I found out I could grow a decent beard (it's cold in WI), became an avid Green Bay Packers fan, learned an awful lot about teeth, and became a father twice over. After graduating Magna Cum Laude from dental school, I spent the next year working at the Veteran's Hospital in SLC as a general practice resident. It was there that I was trained in advanced aspects of dentistry, such as oral surgery, implants, root canals, and complex restorative dentistry. I practiced in Salt Lake City for over a year before deciding to come back home to practice. I love being a dentist in Ogden, and I pride myself on my compassion and quality dentistry. When I'm not at the office, you can find me spending time with my family, biking, skiing, golfing, and fly fishing.
Jamilyn
Insurance and Billing Coordinator
I began my employment in 2014 with my dad, the previous dentist Dr. Tom Johnston. I miss working with him but love our new doctor. Dr. Russell is a great fit…he is caring, skilled and fun! I have been married to my wonderful husband for 20 years, and we have four amazing kids (two boys and two girls). I grew up in South Ogden, Utah, and I feel so blessed to have made our home close to Riverdale. My favorite thing to do is spend time with my family. We enjoy time together playing games, supporting each other's activities, and visiting family cabins. In my spare time, I like to sew, decorate our home, help at my children's school, serve in my church, garden, etc.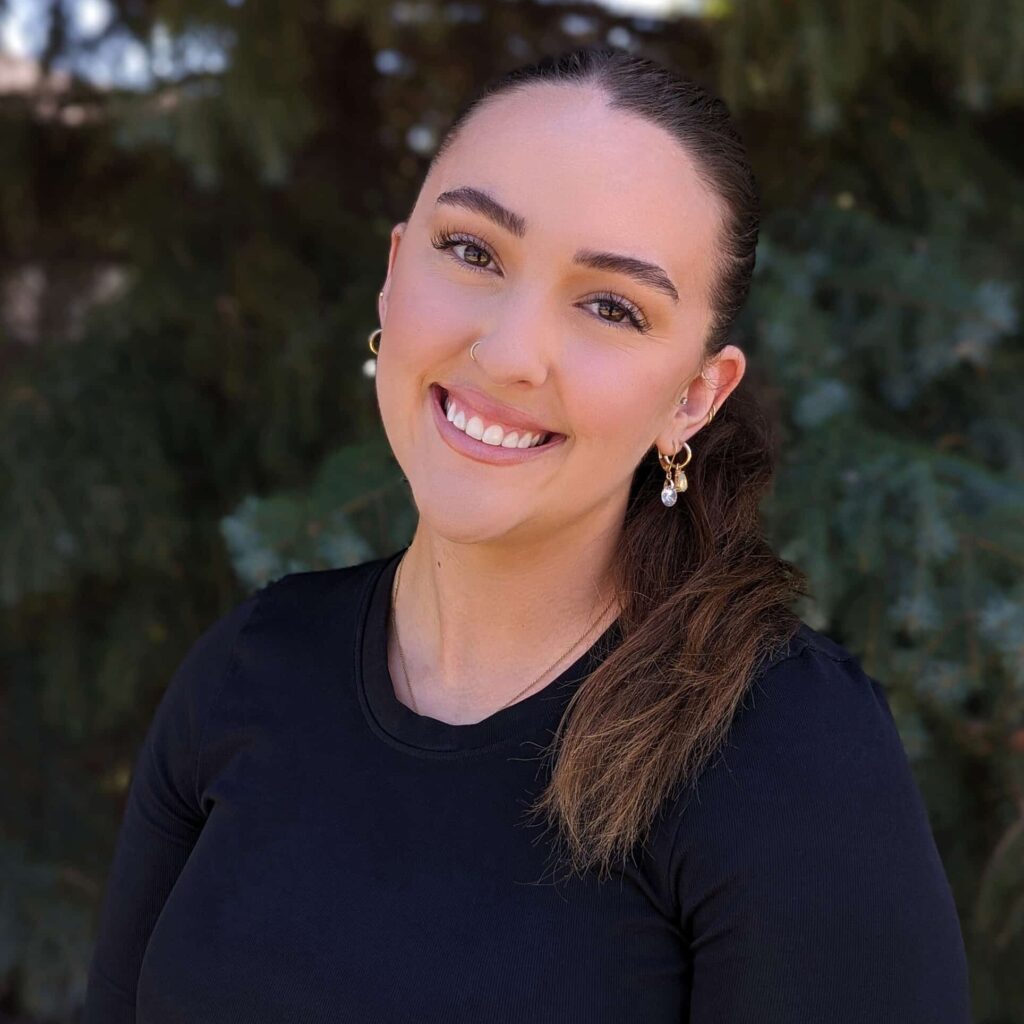 Rachel
Scheduling & Treatment Coordinator
My dental experience began in 2017 and I have loved every second! I love working with patients and coworkers to help everyone achieve a happy and healthy smile.
My husband and I have been together for 3 great years. We are animal people! We love our 2 cats and dog to pieces. We spend our time in the mountains or out with friends and family. We are so excited for what the future hold for us!
Tammy
Dental Assistant
I have been working as a Registered Dental Assistant for over ten years and enjoy everything about it! It all began in 2002 when I worked as a Patient Coordinator. I decided then that I wanted to be more hands-on with the patients and become an Assistant. I enjoy getting to know all our patients and love to see them leave with a smile. My husband and I have been together for 17 amazing years. We have three great kids that we spend most of our extra time with. I enjoy being outdoors and going to the lake and camping. One day I hope to travel the world with my hubby.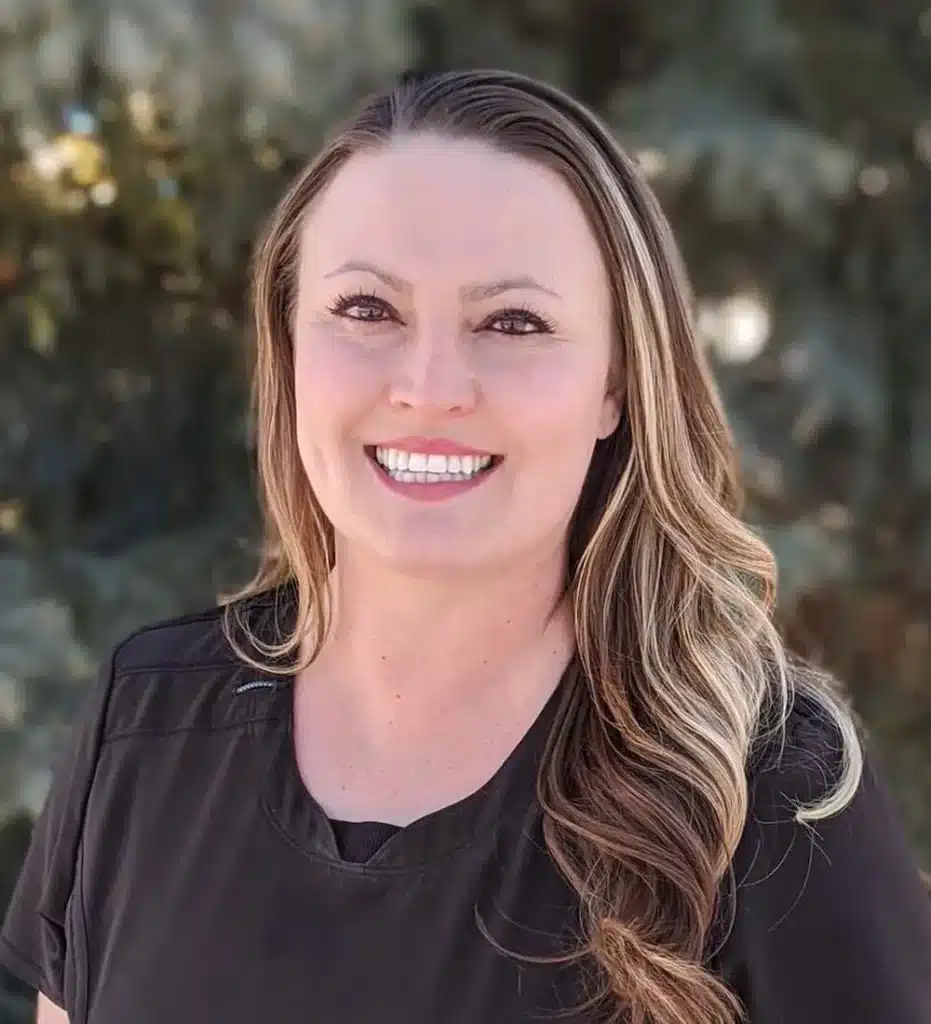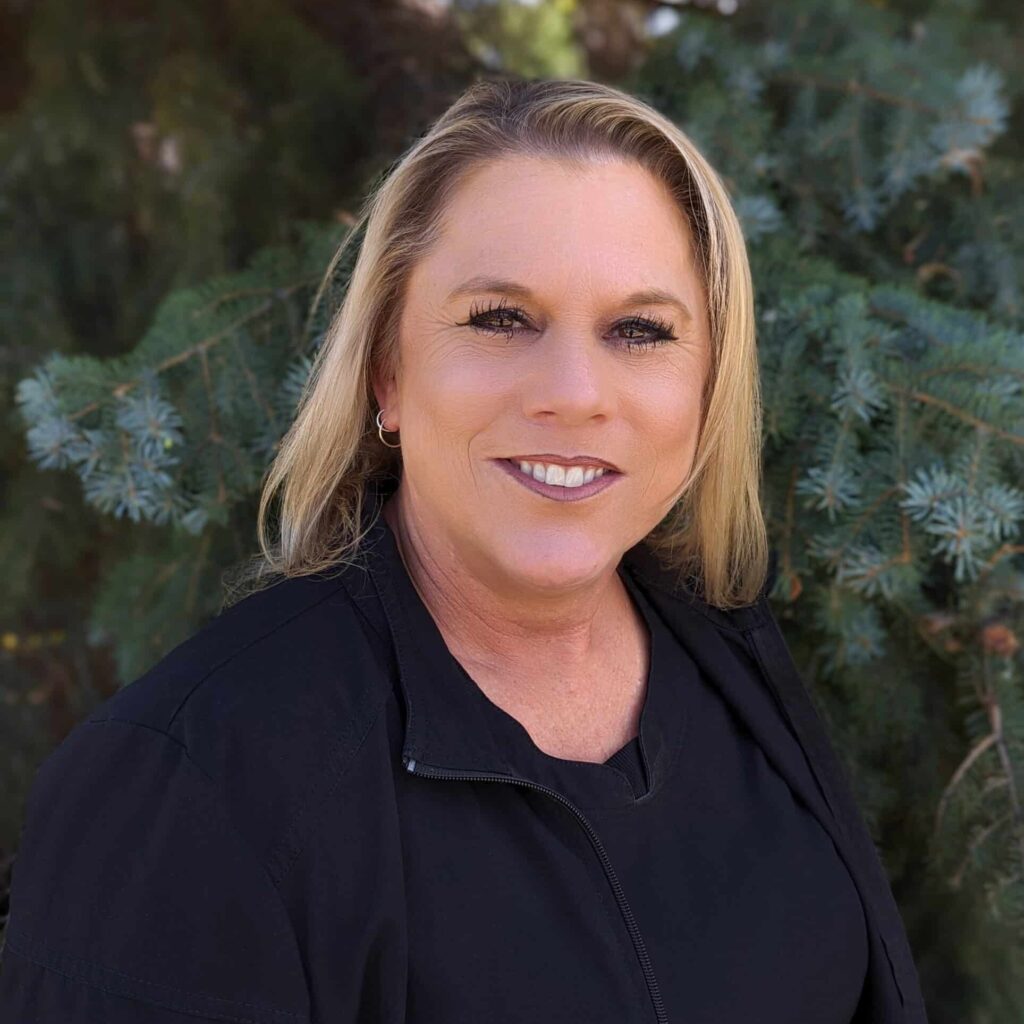 Tanya
Dental Assistant
I have been an assistant for 26 years. I started my career in Southwest Missouri where I was able to excel and become an Expanded Function Assistant in restorative, prosthodontics and orthodontics.
Later my career took me to Kansas City Missouri and while there I was able to further my education and attend training for same day crowns in Dallas Texas at the Planmeca Digital Academy. For me this was a game changer.
I moved to Utah 6 years ago and feel like I have now found my forever dental home working with Dr. Russell. South Weber Dental and Dr. Russell are the epitome of everything wonderful I've experienced in the last 26 years.
Seeing people have life changing experiences is what makes me love dentistry.
I married the love of my life 5 years ago but have known and loved him since I was 14. We have 6 children (3 from me and 3 from him). We have 9 of the most beautiful and perfect grandchildren anyone could ask for.
We love to travel as much as we can whether it's on vacation or going home to Missouri and Oklahoma to see our kids and grandkids.
Tammy
Dental Hygienist
I started my Dental Career in 1994, working chairside and as a front desk coordinator. I then furthered my education, graduating from Weber State University Dental Hygiene Program in 1999. I have been employed as a Registered Dental Hygienist in this office since 2001.
I was born and raised in North Ogden and now reside in South Weber with my amazing husband of 24 years and kiddos. We have been blessed with three beautiful daughters, an energetic son, and now a new addition of an awesome son-in-law. I love being a mom and spending time with my family. We enjoy the outdoors- whether it is in the mountains, on the lake, or down south.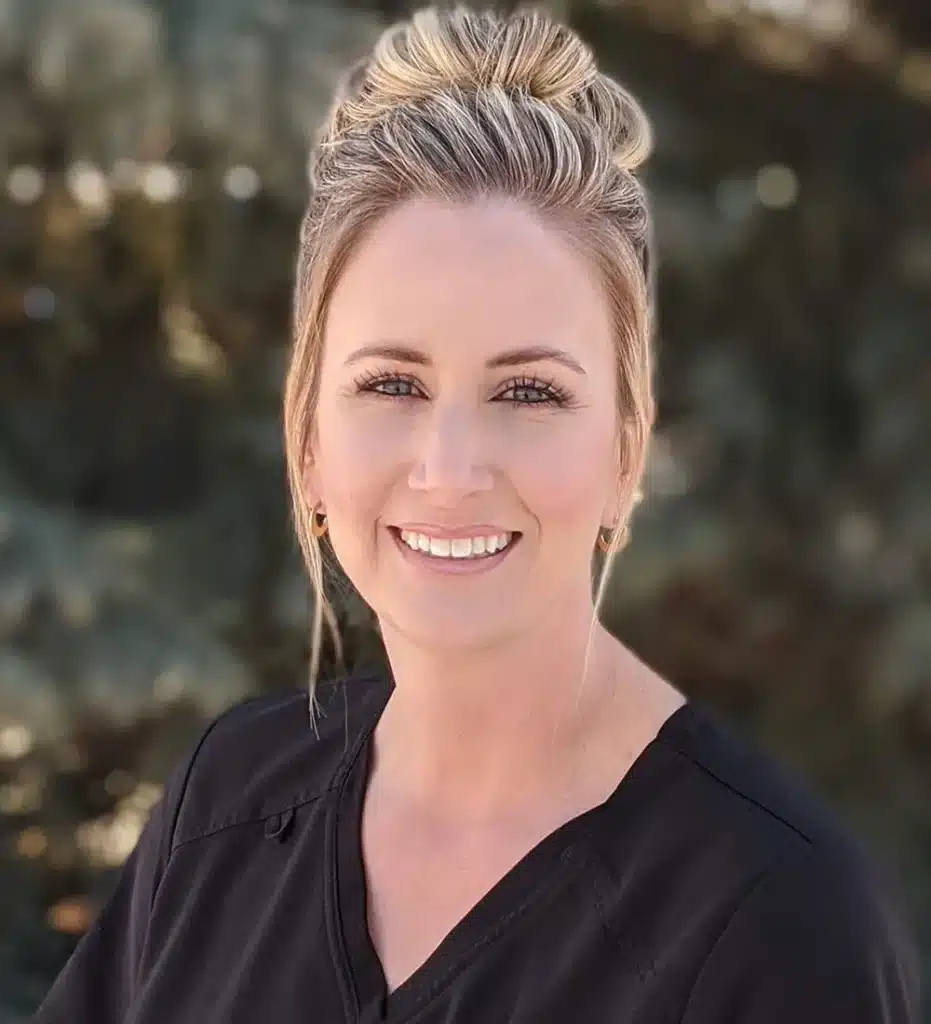 Amy
Dental Hygienist
I have worked in the Dental field for over 25 years, first as Dental Assistant and then as a Hygienist when I graduated from Weber State University in 1999. Since 2013 I have had the privilege of teaching at Weber State University in their Dental Hygiene Clinic. I really enjoy mentoring and teaching future Hygienists. I had lived in South Ogden my entire life and then moved to Riverdale when I got married many, many years ago. My husband and I have two adult sons who are very adventurous and crazy! They keep us young and make life fun, but they also make me nervous whenever they are off on an adventure! We love to get outdoors for hiking, rock climbing, camping, and traveling the world whenever possible.
Carrie
Dental Hygienist
I was born and raised in North Ogden and am a graduate of Weber High School. After high school, I served a mission in Bentonville, Arkansas, and I loved the time I spent in Arkansas, Missouri, and Oklahoma! I knew early on that I wanted to be a Dental Hygienist. I attended Weber State University and graduated from Dental Hygiene in 2019. My husband and I got married in March 2019 and love spending any time we can together! Summer is my favorite time of year. I love being with family, playing pickleball, paddleboarding, hiking, and various other outdoor activities!